INNOVATIVE LIGHT WALL SYSTEMS
Flexibility, easy handling and high quality characterise the Luminatore® system.
Are you looking for a light wall system with coordinated product components that achieve a perfect result? With the Luminatore® system you are always on the safe side - adequate service, specialist advice and first-class articles.
THE LUMINATORE® PROFILE SYSTEM
Our LED light walls shine through effortless and quick installation. On request even completely tool-free. The Luminatore® Lightmaster Professional aluminium profiles, available in various thicknesses, provide stability and a high-quality look, even on very large and long walls. For pillars, cabins and corner solutions our very special compound profile is used, with which you can construct simply and modularly around the corner.
WE OFFER:
special coatings according to colour of choice (varnish in uni, metallic and pearl effect possible)
special profiles with your own design (depending on quantity)
various mounting options on ceilings or walls, free-standing, suspended or connected as a whole system
tool-free and standardised connection technology for easy installation
special Lumitex coating on the inside for significantly more efficiency (98% light reflection instead of 38% for Eloxal silver E6EV1)
modular construction in customized sizes, tailored to your format
connection to existing system solutions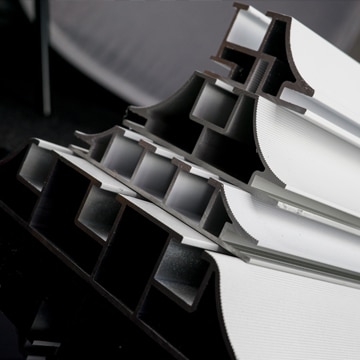 THE LUMINATORE® LED LIGHT SYSTEMS
Our high-quality and specially developed LED modules, despite their high luminosity consume little power with a long service life. The Luminatore® high-power and high-performance LED modules as well as our RGB boards are the optimal product components for a homogeneous illumination of your frame system.
WE OFFER:
daylight quality LED modules, dimmable and controllable on request
RGB in standard colour space
variable light control with remote control, tough panel or app
2-year warranty on all LED modules, even in continuous use (except mechanical damage and over-voltage)
variable number of lumen and lighting planning possible for special projects
certified components and transformers
premium adapters (Plug & Play)
board layout based on fibreglass laminate or aluminium core
strain relief of the connectors for heavy duty during assembly and disassembly
robust plug connections of the modules
The Luminatore® LED light systems offer a wide range of options to meet almost all customer requirements, which makes our system particularly strong and flexible. We generally use our premium high-performance or high-power LED modules, which are equipped with PWM preparation / control channel by default and are characterised by maximum efficiency and durability. 'However, we also implement individual special requirements and projects for our customers. You are welcome to discuss your wishes with us at any time.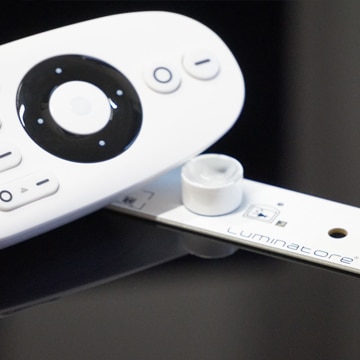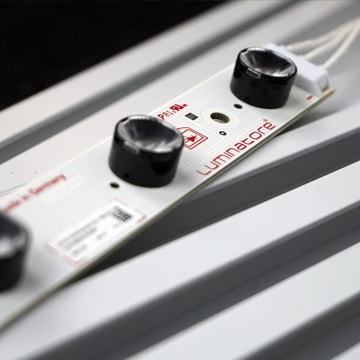 OUR TEXTILES: LUMITEX & CO.
The first-class printing textiles are placed in the frame with the help of a PVC Keder in a few simple steps. Simply pull our Lumitex cloth out of the profile groove and clamp in a new motif. Due to the good quality of printing textiles, you can use, fold and store them many times, thus saving costs.
WE OFFER:
thermal sublimation printing, the most sustainable printing process using oil and water-based inks - no chemical additives and no odour at the point of use (often a problem with chemical printing processes)
premium digital printing according to your printable file (also for existing systems)
custom-fit subsequent delivery of replacement prints for all our light frames and systems
environmentally aware production processes with lowest emissions
data check for printability as well as design and layout support
2 gigabytes of premium data upload via our file-hosting portal including data archiving