MODULAR SYSTEM CONSTRUCTION
individual and needs-based combinations with our light and profile systems
LUMINATORE® modular system construction
FLEXIBILITY IN FOCUS
VARIABLE. PORTABLE. ENVIRONMENTALLY FRIENDLY. HIGH-QUALITY.
Energy efficiency, detail quality, speed and economy are the result of experience and continuous development of our compatible system solutions in trade fair, exhibition or event construction. You can always adapt our modular systems to your current needs.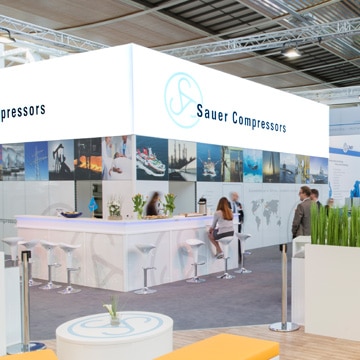 Thanks to their easy handling, our frame systems are mounted very quickly. Depending on the flexibility of the stand space, you can combine and assemble the Luminatore® Lightmaster Professional aluminium profiles to create an ever-changing presentation area.
With our profile variants, unique special constructions can be realised. You need a specific angle version? - Nothing easier than that, plan the realisation of your project together with us. You would like to construct simply and modularly around the corner? That, too, is no problem. With our compound profiles, column, cabin or corner solutions can be easily implemented.
Even with repeated assembly and disassembly, our high-quality system is characterised by sustainability without loss of material: On request stored and transported in special cases, a shock-free delivery to the respective trade fair succeeds. In addition, the flexible system is also suitable for interior fittings, e.g., can be used as noise protection or as a partition.
A compatible connection and installation to an external systewm with our lighting systems and installation profiles is possible, too. That way, you always stay flexible.
ANY GRID DIMENSION POSSIBLE
WE CUSTOMIZE YOUR STANDARD, NOT OURS
We also take your existing stock for unlit system construction into account and adapt our selection to your needs. Complete freedom and compatibility, subsequent adaptability. With Luminatore® system parts, you can perfectly complement your existing range and retain full control in the future. We strive for a successful and long-term cooperation with our customers. When can we find your solution?
FURTHER EXAMPLES IMAGES FOR MODULAR SYSTEM CONSTRUCTION