ALUMINIUM SPECIAL CONSTRUCTION
You need a construction outside the usual norm which is not available as standard? We offer individual solutions adjusted to the millimetre.
LUMINATORE® aluminium special constructions
FROM PROFESSIONALS FOR PROFESSIONALS
COMPLEX REQUIREMENT - COMPETENT SOLUTION
Do you need a frame construction with a special cut to realise a special shape for a project realisation? We will gladly advise you and plan the exact and possible implementation of your project together with you. Special angles by cutting our Lightmaster Professional aluminium profiles are easily and quickly realised thanks to our in-house production.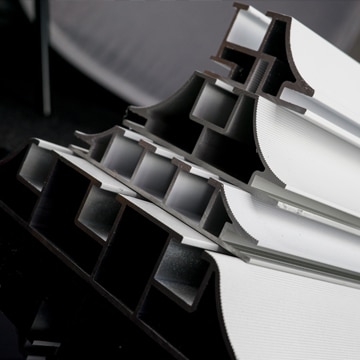 SPECIAL FORM – THE CERTAIN SOMETHING…
An LED light frame system with a special implementation increases the recognition value and creates a sustainable value for the company. We produce LED light frame systems in individual segments. Thus, larger structures are easier to transport and can be mounted on site to imposing constructions.
MADE-TO-MEASURE SOLUTION
There are almost no restrictions to our special constructions. Due to the maximum individuality and flexibility, we are always in the position to optimally solve the demands and tasks you have as customers. Thanks to our expert staff in the field of design and development, we can implement the idea of backlit special constructions together with our customers. With our 3D engineering software, we outline your specifications and accompany you with statics or implementation-relevant topics. The team is highly committed to developing the perfect solution or an alternative approach to your presentation.
REFERENCE IMAGES FOR OUR ALUMINIUM SPECIAL CONSTRUCTIONS