LUMINATORE® INTERIOR DESIGN
OPTIMAL SPACE DESIGN FOR HOME AND OFFICE
Illuminated pictures with dream motifs
Our premium illuminated frame systems with high-quality textile printing are equipped with the latest LED technology in order to perceive illuminated pictures intensely and lifelike. The homogeneous, full-surface backlighting makes printed colors vivid and brilliant. The light and shadow of the motifs gain great intensity. Regardless of whether it is positioned on the wall, ceiling or suspended - illuminated pictures with an elegant aluminum profile frame are of high quality and can also be painted in the color of your choice. Create your personal feel-good atmosphere with your desired motif, in the desired size, with the desired frame. And if you want to map a new place of longing, you can easily replace the motif with a new textile print.
Practice design to feel good against anxiety and stress.
In the entire healthcare area and in other working environments, ceiling pictures or illuminated frames on the wall provide relaxation and physical well-being. Tension and stress are reduced. Through integrated sound absorbers or in combination with other acoustic products, we can also provide a quiet, quiet atmosphere. Perfect for a well thought-out and optimal practice design for all senses.
Here you can go directly to our illuminated ceiling and wall pictures or acoustic products.
New now! Planted frame systems from Luminatore.
Vertical greening in rooms has a calming effect on body and soul and promotes creativity. Thanks to our newly developed acoustic profiles, we bring nature into your home and are happy to equip your living and working spaces with pictures of moss and plants. Wall and object greening are also possible. The plants used (e.g. reindeer moss) are inserted into our frame system on a carrier material. They are 100% maintenance free, B1 certified (flame retardant) and sound absorbing.
"It is so green when our frames bloom." More information about our moss pictures here.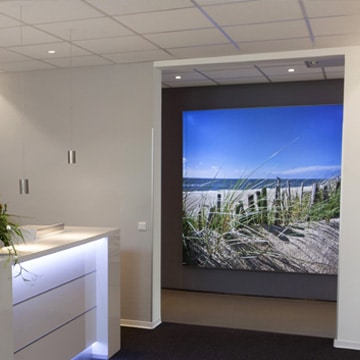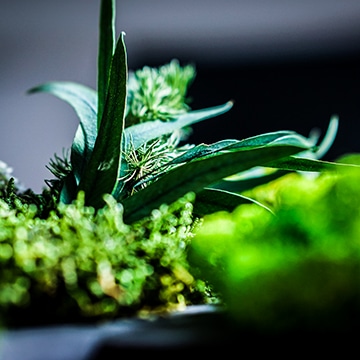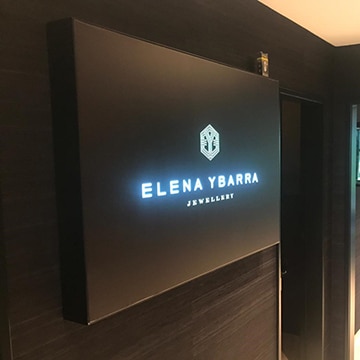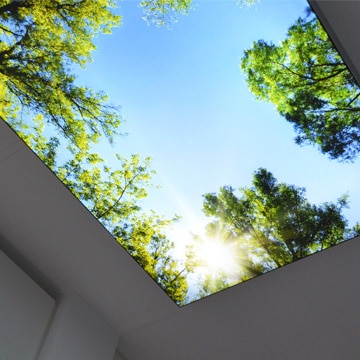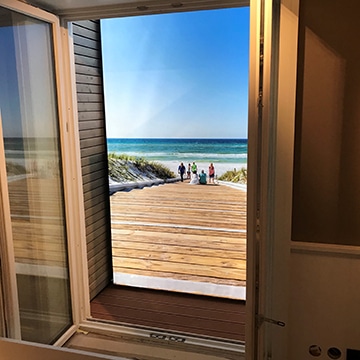 LUMINATORE® PRODUCTS
selected products for your application