We produce sustainably
Thinking about the future means acting today.
Hamburg Eco-Profit Business
As a medium-sized family-owned company, we take responsibility, including towards our environment. That's why we have been employing environmentally friendly production methods and measures for many years.
Participating in the Eco-Profit program demonstrates our genuine commitment to sustainability. The range of our measures is as diverse as the opportunities they present for us and our environment. It starts with reusable packaging materials and extends to the utilization of renewable energies. Many offerings already have environmentally friendlier alternatives, and more will be available in the future.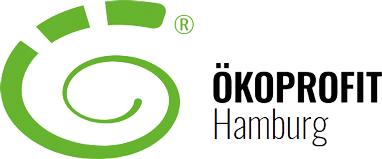 Climate-Neutral Company
Erler+Pless has acquired carbon offsets from climate protection projects equivalent to the calculated amount of CO2 emissions. This offsets their own CO2 emissions and helps reduce global warming. By participating in voluntary emissions trading, Erler+Pless contributes to a livable environment by reducing greenhouse gas emissions.