LUMINATORE® DIGITAL PRINTING
PERFECT PRINT RESULTS ON TEXTILE
Brilliant colors. Razor-sharp images.
Thermal sublimation is the most durable printing process of all. There is no direct ink application and the printing process is sustainable and environmentally friendly. What is special: The color changes the state of matter, becomes gaseous, sublimates directly into the fiber and dyes it. The motif arises, so to speak, in the fabric itself. This results in brilliant, light-fast colors in razor-sharp representation - for illuminated and unlit applications.
Environmentally friendly. Sustainable.
The printing process is based on oil and water without chemical additives and is completely odorless. Perfect for all indoor applications where a lot of people come into contact with the material.
Long durability.
Our fabrics are wrinkle-free, rolled up, easy to store and washable in any standard washing machine. In addition, they are lightfast, water-resistant and can also be used outdoors. Premium quality with a long service life is guaranteed.
Different materials & printing processes possible.
Of course we also meet different material requirements or use other printing technologies such as UV printing. In addition to gentle digital textile printing on various fabrics, we also offer digital printing on tarpaulin, mesh grids, photo wallpaper and plates. In order to achieve the perfect result for your project, we are happy to help you choose the right material and printing process.
Flexible assembly
In digital printing, assembly is understood to mean the further processing of the printed products after the printing process. The most common configurations include: cutting to size, eyeleting, hemstitching or finishing with piping and Velcro. Since it is manual work, we can of course also implement creative special requests at any time.
More information about digital printing can also be found here.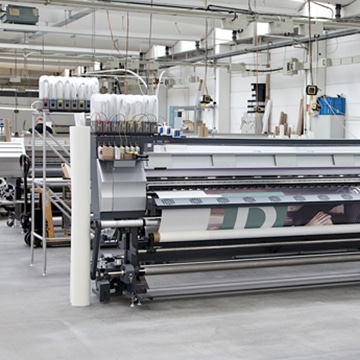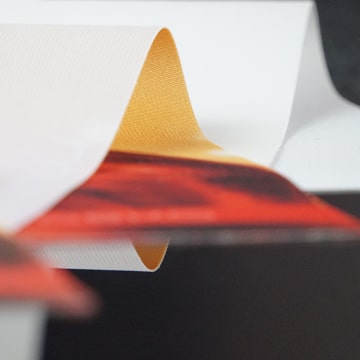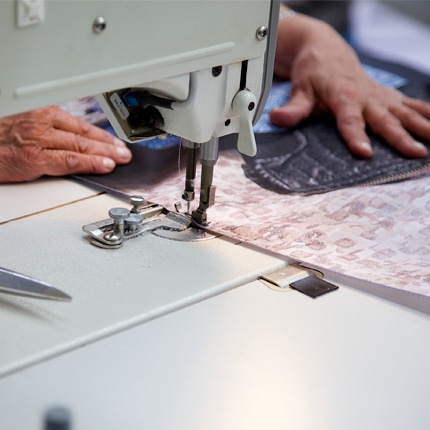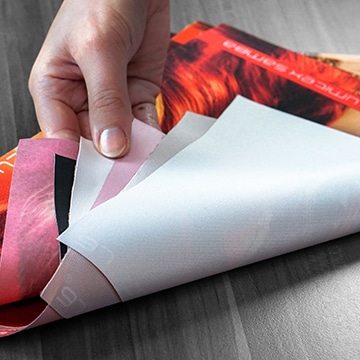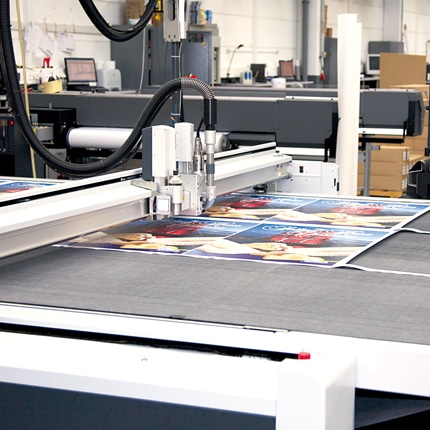 LUMINATORE® PRODUCTS
You might also be interested in the following about digital printing