PROFILE DEVELOPMENT
We are constantly developing improvements. For you!
Passion for the product
Luminatore® develops its own lighting and assembly profiles of the highest quality and not only provides customers with a wide selection of extruded and commercial profiles, but also develops completely their own series of profiles exclusively for individual customer or project applications. p>
Our efficient connection technology as well as a modular and flexible design give you the opportunity to connect and use your frame elements again and again. Thanks to our CAD database, adaptation to existing frame systems and stand constructions is also no problem.
Highest precision and reliable results
Luminatore® profiles have already been successfully combined with existing systems in the past. We are always showing solutions and ways to integrate our products into your overall project. Cooperation with other trades also works smoothly.
New project requirements and a very cooperative partnership with our customers are the basis for many further developments and improvements. It is our aim to always stay in tune with the times and to optimally align our product portfolio.
Fast reaction times right down to the deepest development and manufacturing processes enable fast marketable results, from which both Luminatore® products and our customers benefit. We continue to develop together!
3D construction and prototyping in-house
That means not only reliable CAD planning data for your projects, but also the possibility to achieve compatible products for existing applications (from quantity 1). We change - if necessary - standard parts for you or simply build new things that have to be built.
Benefit from our know-how
Avoid incorrect designs or product applications that are not carried out properly and professionally. We always pay attention to compatibility and necessities in order to be able to cover your demands on the end product as best as possible. We also use our product and market experience to select and recommend existing profiles and system solutions. This way we avoid unnecessary development costs.
Leading through innovation and creativity
We carry out tests and trial assemblies and thus continuously expand our wealth of experience. After developing or selecting your profile system, we also discuss the possibilities of optical or mechanical processing in order to be able to set individual accents here too.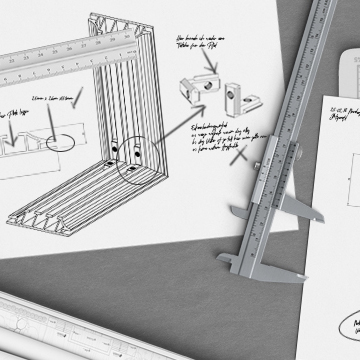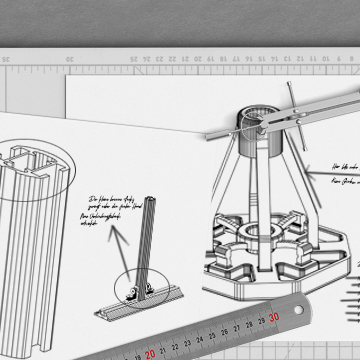 ---