LIGHT SYSTEM DEVELOPMENT
The heart of our product: LIGHT. There are many lighting systems on the market and it is becoming increasingly difficult to distinguish.
LUMINATORE® light system development
LIGHT SYSTEM MADE IN GERMANY, THIS IS OUR PHILOSOPHY
ILLUMINATION OF HIGH-QUALITY PICTURES IS OUR SUPREME DISCIPLINE
We manufacture our own light systems and constantly test a wide range of imported products, hence we can provide competent advice for every application. Our in-house light systems impress with their high manufacturing quality and a service life of up to 50,000 hours. The Luminatore® LED light systems offer a variety of options to meet almost all requirements. That makes our system especially strong and flexible.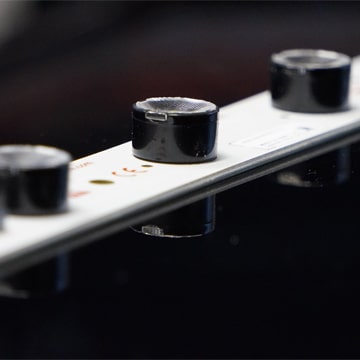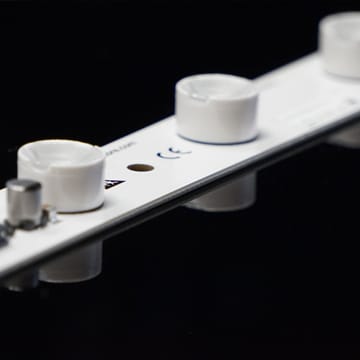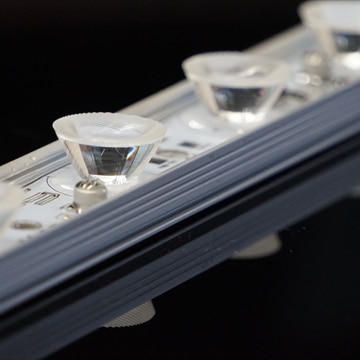 INNOVATION IN ALL AREAS
The permanent development of our products is a matter of course for us and ensures that you always use innovative and functional components. Whether light control with energy saving effect, design imporvement of the aluminium profiles through 3D engineering or robust, washable and wrinkle-free textile fabrics - we are always up to date and respond to the needs of our customers. True to this philosophy, we offer you a constantly improving, perfectly coordinated complete package in top quality.
INDIVIDUAL PRODUCT OPTIMIZATION
Optical development is an integral part and new insights are incorporated into our product optimizations. Luminatore® not only sells off-the-shelf light systems, but also gladly meets customer-specific requirements at any time. We also realise light colours acording to customers wishes within shortest time. In the field of LED light systems, we do not only have our custom-developed products, but also a qualitative network of existing light systems.
Extremely high efiiciency paired with high durability and the use of special optics are the reason for high-quality light systems that will convince you, too. By using special optics, we offer you a flat illumination with an irradiation of two sides, previoously only possible by the irradiation of four sides. Depending on the motif, we realise up to 4000mm distance.
Thanks to continuous dimming, you can perfectly match the light to the motif, hence critical motifs are a thing of the past. In addition, our aluminium and fibre glass based LED boards allow mounting on all thermally suitable materials. Own PWM control technology convinces with attractive price-performance ratios, but also standard technologies like DALI or DMX are compatible with our systems.
daylight quality LED modules, dimmable and controllable on request
RGB in standard colour space
variable light control with remote control, touch panel or app
2-year warranty on all LED modules, even in continuous use (except mechanical damage and overvoltage)
varibale number of lumen and light planning possible for special projects
ceritifed components and transformers
premium power supplies (Plug&Play)
board layout based on fibre glass laminate or aluminium core
strain relief of the connectors for heavy duty during assembly and disassembly
robust plug-in connections of the modules
NO LIGHT SYSTEM OFF THE SHELF, BUT OPTIMALLY TAILORED TO OUR PROFILE RANGE AND THUS IDEAL FOR EVERY REQUIREMENT