OUR SERVICE FOR YOU:
Fast, customer-oriented, efficient!
Location
Bad Bramstedt
Tegelbarg 33
24576 Bad Bramstedt
Germany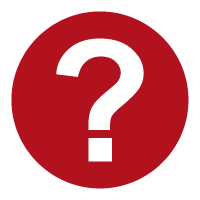 LUMINATORE® FAQ
Enclosed you will find frequently asked questions and answers about our lighting systems and our cooperation.
1What is a PWM control?
PWM means pulse width modulation and describes a process in which stepless dimming is possible through the on / off times of the LEDs. This special process is used in our high-performance modules and has the following advantages: The continuous adjustment of the light to different print motifs is possible at any time. Dimming the frames also saves electricity and thus enables extremely efficient use of illuminated advertising, which saves more than 50% of the operating costs, especially in 24-hour operation. How can you benefit from this too? For individual advice, please contact us at any time, we look forward to hearing from you.
Your Luminatore team
2Storage-Wall, what is that?
The STORAGE-Wall: An upgrade that can be used compatible with our 200 aluminum profile. On request, we can equip your illuminated frames or sales modules with high-quality brackets that remain hidden behind the actual print image. Now the presentation surfaces can be attached from the outside. The weight of the presentation area can be individually determined depending on the option (whether magnetic or firmly anchored). Your goods will then magically float in front of the customer, a magical experience with many advantages in practical use. No tools and no time-consuming dismantling are necessary to change the advertising medium * The STORAGE-Wall, a modern and appealing system with brains! The presentation areas are not a standard, but are always customized according to our technical capabilities. We will find the right solution for every ambience and every product, guaranteed.
*When using the magnet variant.
3What sizes are possible with the aluminum frames?
With the Lightmaster-Professional and STORAGE-Wall profile systems, we can manufacture almost any size that is still within the range of the current digital printing widths of our materials. Of course, several elements can also be combined with each other, you have full design freedom. You are welcome to include us in your planning and wishes right from the start, so you get a result that is perfectly tailored to you! We look forward to your inquiry!
Your Luminatore team
4What is thermal sublimation?
Thermal sublimation is a digital textile printing process on oil and water-based inks, which is one of the highest quality and most demanding printing processes in the industry. Premium quality is produced here without compromise!
5What is Lumitex?
Lumitex is the original name for the basic textile materials processed by Luminatore®.
We differentiate between 3 types of fabric:
LUMITEX-LIGHT - for all print images that are backlit
LUMITEX-DEKO - for all print images that are used in our non-illuminated systems
LUMITEX-BLOCKOUT - for the closed back of all single-sided illuminated systems and light boxes, so that counter-reflection is optimally guaranteed.
All fabrics are certified according to DIN 4102 B1.
Do you have any questions about the exact qualities and properties? We would be happy to advise you.
6What are the requirements for the print file?
Would you like to know which file formats and image qualities we can process? Here you will find our
print data manual (German)
, which answers all your questions.
7My print file is too large to send via email - what now?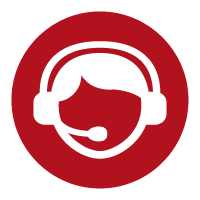 LUMINATORE® FULLSERVICE
On request, we offer individual services that are completely adapted to your requirements.
VISION WITH 3D SIMULATION
You already have an idea for your illuminated advertising in your head - all you are missing is the concrete representation of your vision? We can work with you on various solutions and put your advertising in the "right light".
Just send us pictures of your point of sale and your desired motif. We will develop individual 3D animations of possible product sceneries for you. A good gut feeling, if you know the result already before!
YOUR DATA IN OUR HANDS
We treat your data with the utmost care. Especially your print and project data are professionally checked and archived on our own servers. In this way, we and you have the long-term possibility to access it and to realize repeat orders quickly.
Use the free data transfer service WeTransfer. There you can easily send us your print data or other order-relevant data for archiving. Without time-consuming registration or login. Simply click on: erlerundpless.wetransfer.com.
PACKAGING SERVICE
High-quality illuminated frames and profile systems should also be packed in first-class packaging. We mark our packaging with a colour coding system that helps you to keep track, especially with large deliveries. This saves you valuable time and assembly costs during assembly.
In special flight cases you can transport our goods safely and shockproof. Whether with padding or swivel castors - we configure the transport boxes especially for you. The perfect solution if the normal cardboard box is not sufficient. Particularly suitable for exhibition stands and illuminated displays that often have to be set up and taken down. On request, we can also supply your transport box with your logo branding.
---
COLOUR FINISHING
You would like to give your aluminium frame a colourful coat of paint? We can offer you the coating of the frame in almost any colour, even metallic variants and incorporated lettering (logos) are possible.
Our profiles are lacquered or powder-coated, thus creating a high-quality finish. Benefit from an individual look in your corporate design with a resistant, noble colouring of your illuminated frame.
ASSEMBLY SERVICE
On request, we can take over the complete installation of our products at your site. All over Germany. You do not need to worry about anything and leave the professional installation to us.
TRADE FAIR SUPPORT NETWORK
We maintain a professional network of trade fair construction and assembly companies that regularly process our products. We will be happy to arrange contacts if you need support in the area of stand construction and assembly.
GRAPHICS SERVICE
No matter if wall or ceiling picture, illuminated or not – each of our aluminum frames comes with a textile print with a convincing motif. Our motif gallery offers you a variety of best-selling photos from different categories: landscapes, sky, plants, animals, abstract and many more. If you haven't found anything suitable yet, we'll be happy to rely on certain images databases such as Adobe Stock , Shutterstock and Getty Images and research for a file that meets all technical criteria as well as your personal taste.
You didn't find what you were looking for in the mentioned databases or you want more than just a standard motif? Benefit from our professional expertise and use our graphic design service. We would be happy to create a motif entirely according to your ideas.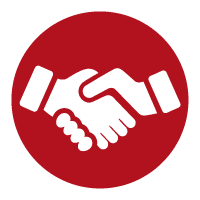 BECOME A LUMINATORE® PARTNER NOW
Achieve corporate goals. Together. Clever. Strong. Work with us as a sales representative, dealer or reseller on a partnership basis.
STRONG TOGETHER!
We are happy to go with you, an innovative and successful way! Luminatore® grows with you, become our partner. We are convinced that it is a healthy and above all successful way to share your entrepreneurial success and to grow with new tasks.
ONLINE-OFFER CREATION
We have recognized the signs of the times and attach great importance to fast and continuous exchange of information with our customers. Therefore, our project managers and customer advisors have a modern offer tool at hand so that we can give prices for our standard solutions "just in time". This means less waiting time with full advisory skills. You will score points with your customers through competent and speedy submission of offers and in-depth product understanding.
FILL OUT PARTNER FORM NOW
Convinced? Then please fill out our partner form at any time and we will contact you shortly.
Best regards
Your Luminatore® Team

PIXEL CALCULATOR
Use the pixel calculator below to determine the minimum size for your print motif.
---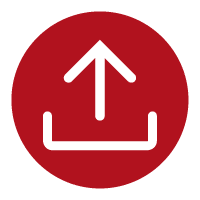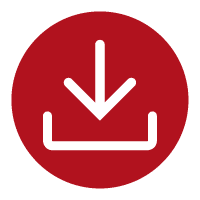 DOCUMENT UPLOAD
Send your data quickly and easily directly to our team.
HOW TO SEND PRINT DATA:
Use the 2 gigabyte premium data upload from our file hosting portal via the No. 1 online storage and file transfer services:
erlerundpless.wetransfer.com
. Simply send us your print data or other order-related data so that we can archive it on our own servers. As soon as your data has reached us, we will receive automatic information. We then check your data for printability and usability and get in touch with you as soon as possible.
File formats: .ai, .doc, .docx, .eps, .gif, .jepg, .pdf, .png, .psd, .rar, .tiff, .xls, .xlsx, .zip
PDF DOWNLOADS
Here you will find all important documents for your product.