PHOTO WALLPAPER
The special wall design
Motif wallpapers refine every room.
Wallpaper is more than paper on a wall. Those who wallpaper with motif wallpapers stage individual rooms in their own style. Our wallpapers refine showrooms, discussion rooms, exhibition areas, private apartments and exhibition spaces. The right photo wallpaper enriches every surface. With atmosphere, with mood, with good feeling.
We specialize in particular in the combination or sensible addition of spatial concepts that create new surroundings through visual elements.
We support the interaction of different materials and trades and thus create convincing results for our customers.
Exclusive and striking. The photo wallpaper made to measure.
razor-sharp optics
perfect color rendering
easy installation
custom-made format on a roll
These are just a few convincing features of digital wallpaper printing. Even peeling is easy without soaking and filling. The wallpapers, printed with ecological and water-based latex inks, are PVC-free and contain no plasticizers. No matter whether smooth or structured surface - all non-woven wallpapers are B1 certified and therefore flame retardant. A must in the area of ​​temporary buildings and public buildings.
Non-woven wallpaper is not the same as non-woven wallpaper.
Whoever has the choice is spoiled for choice. Depending on the wall texture or photo motif, the right fleece is extremely important for the image quality. We will discuss your individual application together with you and find the right wallpaper selection for a convincing room experience.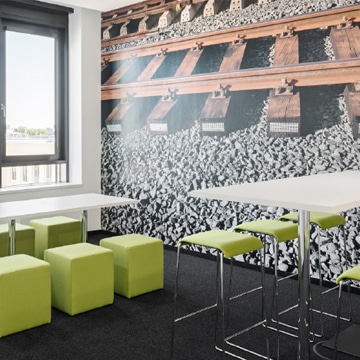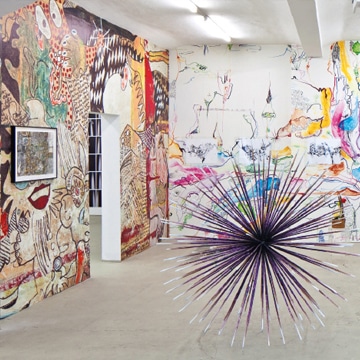 Reference pictures for the use of a photo wallpaper