LUMINATORE® EXHIBITION AND MUSEUM CONSTRUCTION
WE EMPHASIZE YOUR MESSAGE SUSTAINABLY
Exhibition design in the right light.
In museum construction, our activity concentrates on the use of multifunctional and reusable systems, which we adapt individually to your needs and work out in a way that is suitable for visitors. This is sustainable, saves resources and minimizes costs. We would be happy to support you in the development and design of your presentation areas for art objects and exhibition walls in a wide variety of areas:
Mobile walking and permanent exhibitions
Events and stage equipment
Art exhibitions
Interior design
Showcase and showcase lighting
Visitor Centers
Even an existing exhibition design can be created with our Luminatore acoustic products, profile and lighting systems can be equipped and expanded.
A stylish frame for your art.
As standard, our aluminum profile systems have a simple, elegant design and a frameless look. Sometimes, however, it takes that certain something to emphasize the particularity of a work of art and to shape a style. We are happy to offer you the perfect picture frame for your exhibit. A large selection of wood, plastic or aluminum strips are manufactured for us in a Hamburg factory. These Lumi-Frames are simply clicked onto the frame system and can be removed easily and quickly at any time.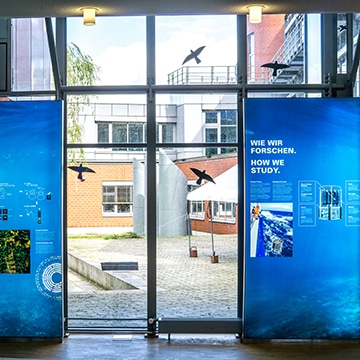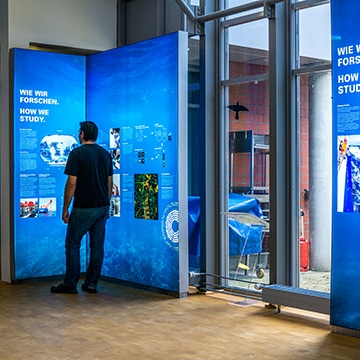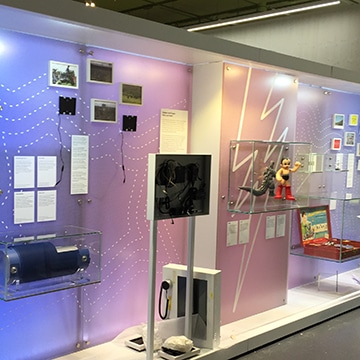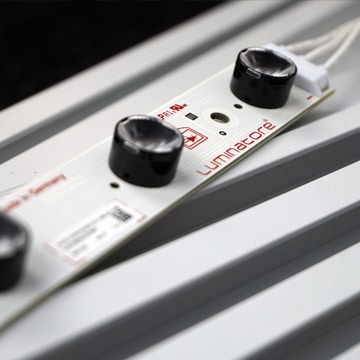 LUMINATORE® PRODUCTS
for exhibition and museum construction