LIGHT BOXES AND DISPLAYS
Individual LED light boxes and illuminated displays made to measure! We provide attention!
LUMINATORE® Leuchtkästen und -displays
GUARANTEED EYE-CATCHER
THE LUMINATORE® LIGHT DISPLAYS AND LIGHT BOX SYSTEMS…
Whether as a simple stele, as a room divider or as a light column, there are many fields of application for appealing designs, which stage your message by brilliant back-lighting.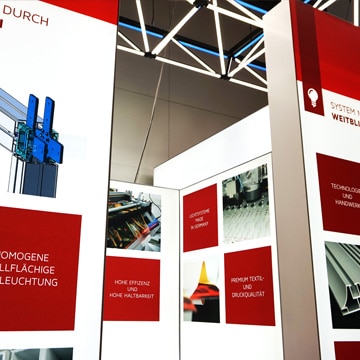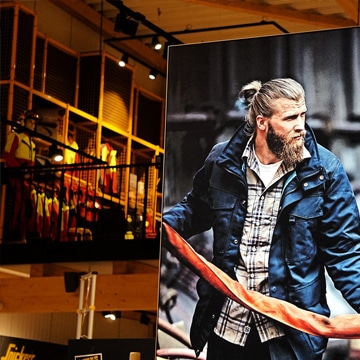 MOBILE AND FLEXIBLE DISPLAYS AS WELL AS LIGHT BOX SYSTEMS ARE MORE SOUGHT-AFTER THAN EVER...
ideally suited for events, store advertising and presentations with the certain something - our mobile light boxes are always a bright spot ans are set up in an instant and newly branded. Advertise sustainably and persuasively with durable products that can be flexibly changed in design at any time.
ALWAYS THE LATEST TECHNOLOGY, THE BENEFITS ARE OBVIOUS...
We develop and test all our components ourselves and coordinate them 100%. Luminatore® LED lighting systems typically save up to 80% of traditional energy costs for comparable products, which pays off quickly. The extremely long life of the light box system and the sustainable assembly of eco-certified textile prints keep operating costs low and offer the opportunity for change at any time. The infinitely variable dimming allows you to adapt to any motif and any room mood.
ALWAYS EXPANDABLE…
We have all seen it: no presentation site is like the other and many POS and display solutions for high prices must be provided to the meet the changing requirements. Not with Luminatore®! With us you can change and adapt each light display in the twinkling of an eye. We plan your individual solution, ensure low logistics costs, simple storage and transport solutions and perfect service for the provision o your textile graphics. We help you to help yourself, convince yourself.
EXAMPLE IMAGES OF LIGHT BOXES AND DISPLAYS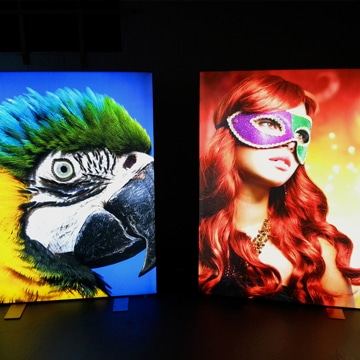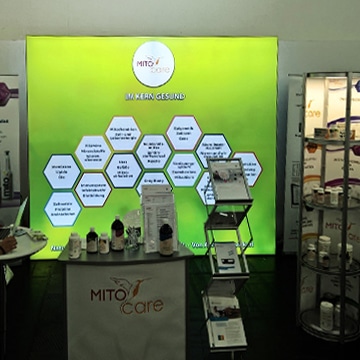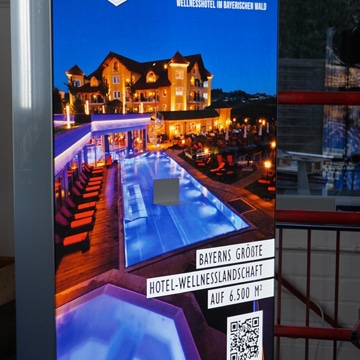 RELEVANT COMPETENCE AREAS
for this LUMINATORE® product
---