LIGHT COLUMN
At the next opportunity, take advantage of our Luminatore® light columns as a highlight of your presentation area: Gaze is guaranteed!
LUMINATORE® light column
A COLUMN WITH FINESSE
IMPRESSIVE EFFECTS WITH HIGH ADVERTISING EFFECTIVENESS
The light column serves as an eye-catcher and alerts both new and existing customers positively to your brand. Printed light columns set positive reactions through the integrated LED lighting: therefore, even in large rooms, the gaze wanders to the light columns and thus to your brand.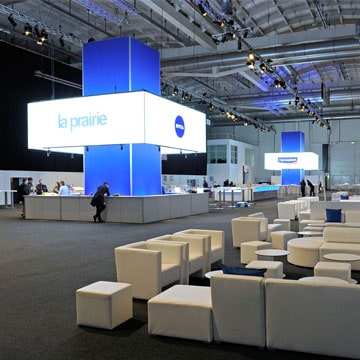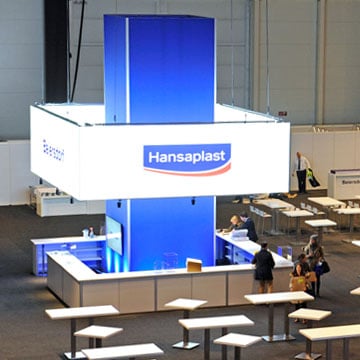 NOT ONLY AN EYE-CATCHER…
Thanks to our two specially developed 120mm and 200mm compound profiles, we can also offer a solution to disguise unattractive concrete pillars or disturbing supports. This gives you a functional extension of your stand or sales area. You cleverly transform the previously unused and bulky space into a high-selling presentation space and set visual accents, too.
PERFECT STATICS
The conjunction of four light frames via fixed compound constructions to a column also provides solid statics for very high constructions that can stand freely in the room. Give up on annoying feet or anchors in the floor and create stunning advertising and design surfaces.
LIGHT YOUR CUSTOMERS' WAY CLASSILY
The modern Luminatore® light columns serve as eye-catchers and customer stoppers in style. Because illuminated advertising is and remains an excellent optical anchor for your advertising message. And thanks to LED technology, this eye-catcher is particularly durable and efficient.
Especially at trade fairs, in event halls or in a shop, you create an effective impression that triggers a positive incentive for the viewer and that facilitates a profitable and targeted contact with a light column by Luminatore®
...as an information pillar
...as a customer stopper on action areas
...as a stylish decoration in business and private rooms
...as a representative logo wall.
Illuminated advertising has an especially subconscious effect when it is skillfully dispensed and attractively implemented. That's our job.